It's no doubt that Pentagon officials are increasingly thriving hard to develop emerging technologies to strengthen U.S. national security and keep ahead of the competition. The overall defense budget for the fiscal year 2019 was approximately US$700 billion. Lately, technology has both rapidly advanced and proliferated due to the advancements in the commercial sector. These are some of the most ground-breaking innovations that could transform and revolutionize the way armed forces operate.
Here's a rundown of the top military technology breakthroughs in 2020:
1. Incorporating AI for Predictive Maintenance of Military Aircraft Systems
Artificial intelligence (AI) is rapidly enhancing to improve the agility and aptness of defense weapons and equipment. In 2019, the U.S. Army launched a few projects focused on predictive maintenance to reduce the agility gap. And now, with the F-35 almost at the end phase of production, it's obvious for the industry to turn its head towards the sixth generation of fighter aircraft. Besides, F-35 is only the beginning for high-tech fighter aircraft. It's backed by the Autonomous Logistics Information System (ALIS) — known to be the most advanced solution of its kind that transforms data into actionable insights.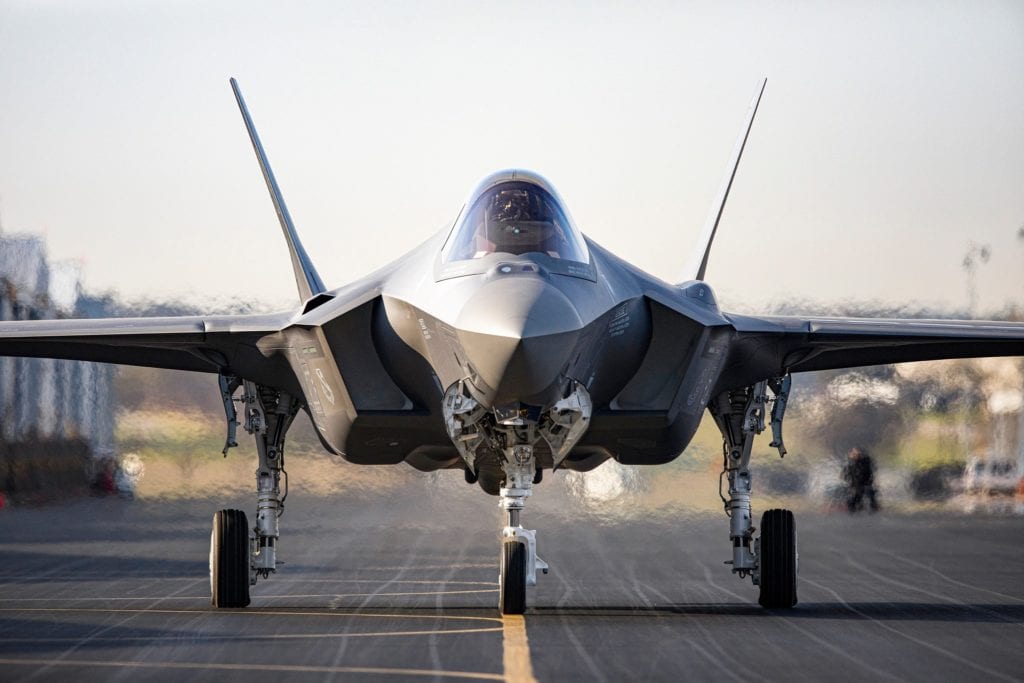 Lockheed Martin highlighted the role of technology at the latest IFS World Conference in sustaining advanced defense platforms. Moreover, IFS was involved in supporting the ALIS system right from the early 2000s.
2. Autonomous Flight Systems
It can be said that AI has the capabilities to operate defense weapons and equipment. Last year, several predictions were focused on unmanned equipment, but now researchers and engineers are grouping AI-directed UAVs to provide a Swarm — a technology that is very hard to shield against from a defense standpoint.
In the last few years, we've seen the U.S. army test Perdix drones dropped from fighter aircraft. Now, pilots will soon be able to leverage AI in the cockpit to control and manage a swarm of drones flying nearby the aircraft to perform several functions, including surveillance, targeting, and sensing. For instance, the Kratos XQ-58A Valkyrie is an experimental UAV that could be directly linked to the F-35 to serve as the pilot's own wingman.
3. Nesting Robots in Military Units
In the future, robots can be used to carry equipment, sensors, weapons, and electronic warfare modules. For example, the DARPA Squad X Experimentation Program aims to incorporate robots into Defense and Marine units, particularly infantry squads.
The program is still in its nascent stages, and Lockheed Martin and CACI are actively participating in it. This specialized system has the capabilities of all kinds of robots and drones currently available in the market.
4. Virtual Reality (VR) for Combat Training
For years, militants have been using virtual reality (VR), video games, and simulations for combat training. Now, the U.S. Army Natick Soldier Research, Development, and Engineering Center (NSRDEC) wants to give soldiers an entirely virtual experience through its Virtual Dome project. It is a wall-sized VR system that presents a 180-degree horizontal, HD virtual field in front of a militant. The main objective of the researchers is to study the behavior of soldiers in the field. Future versions of Virtual Dome will include systems and input functions to provide multisensory feedback.
5. Robots for Repairing Satellites
There are hundreds of satellites positioned in the geosynchronous orbit that requires timely repair and maintenance from human technicians. Now, the Defense Advanced Research Projects Agency (DARPA) is developing robotic servicing vehicles (RSVs) to send into space for repair and maintenance of satellites. It could lower construction and deployment costs while improving satellite resilience, reliability, and utility.
The Bottom Line
The defense industry faces considerable uncertainty in the coming years, but there is also an opportunity for those willing to take action. Several steps are needed to be taken, including significant investments in technology to accelerate R&D, manufacturing, and development and automation of transaction processes. Moreover, new platforms and systems can be built to increase speed and agility. By grabbing the opportunity and investing in digital throughout the supply chain, defense organizations can ensure that they are functioning at the speed needed for success.